How Big is 1,000 Megabytes?
Inutek service plans include a substantial amount of included usage. However you may be wondering how far 1,000 Megabytes (MBs) will get you. We have provided several examples here to help you better understand the relationship between regular online activities and the amount of usage they incur.
Each of the activities below would generate 1,000 MB of data transfer: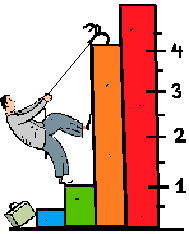 View over 10,000 web pages
Send 250,000 text e-mails
Receive up to 1,000 average digital photos
Download 250 songs
Stream 16 hours of music
Watch 8 hours of streaming video
Download 1.5 standard definition movies
Here are some types of internet activities and the amount of just that single activity that would result in the usage shown in the 2,500 MB through 20,000 MB columns. Naturally, each user's activity will be a combination of many types of internet activity and not just a single type.
Usage Comparision
Example
2,500 MB
5,000 MB
10,000 MB
20,000 MB
Email (4 KB)
Text Only
625 Thousand
1.25 Million
2.5 Million
5 Million
Email with Picture (1 MB)
Average quality photo
2,500
5,000
10,000
20,000
Webpages (100 KB)
Facebook, eBay
25,000 pages
50,000 pages
100,000 pages
200,000 pages
Music Downloads (4 MB)
3 minute song
625 songs
1,250 songs
2,500 songs
5,000 songs
Streaming Audio (1 MB/min)
Pandora Internet Radio
40 hours
80 hours
160 hours
320 hours
Streaming Video (2 MB/min)
YouTube
20 hours
40 hours
80 hours
160 hours
Movie Downloads
Standard Definition
3.75 movies
7.5 movies
15 movies
30 movies
Usage Costs Example
256Kb Plan 2,500MB Usage
Costs $.02/MB of Excess Usage
No Excess Usage Fee
$50 Excess Usage Fee
$150 Excess Usage Fee
$350 Excess Usage Fee